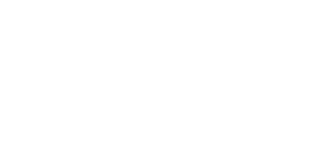 Comic, absurd and surreal, Anyday is the charming tale of Max and the world he shares with his bird on a trampoline. Featuring extraordinarily acrobatic trampolining, it is set to an original score by Matt Huxley, and explores loneliness with some darkness, light and ultimately bouncing joy. This is a show that transforms the boings and clangs of unbearable hope to make our spirits soar.
Superb performance of Anyday Max Calaf Sevé – jaw-dropping trampolining set to gentle narrative; imaginative family show
Using the trampoline as a playground to represent life: sometimes it's great, sometimes it's hard and it's always dangerous.
Yesterday's grey skies didn't dampen the enthusiasm of the more than 1,300 who gathered at Spanish Arch to watch the final performance of Any Day by Catalan trampoline artist Max Calaf Sevé. He began with traditional tramp props – a battered suitcase and heavy coat – and progressed to a virtuoso acrobatic display that included trying to drink water from a plastic pint glass in mid-bounce, with delightfully splashy results.
Anyday takes its name from the daily life of a lonely, isolated character, who with his trampoline travels from town to town in a nomadic bubble. Max's home is his trampoline and as he welcomes you into his, chaotic world, he ͚conjures͛ a companion; a ͚bird͛ upon which he pins all his hopes. A series of absurd, comic and surreal events occur which literally catapult Max and his ͚bird͛ into the stratosphere and to the edge of the abyss. They bounce somewhere between life and death and everywhere else in between. Join them on their poetic journey as they venture out into the world.
Anyday is a tumultuous odyssey that transcends the clangs and boings of unbearable hope, lifts our spirits and ultimately fills our hearts with joy
Duration: 40 minutes
People on tour: 2
CREDITS
Max Calaf – Performer
Ricardo Gallardo – External eye
Matt Huxley – Original Soundtrack
Cathy Wren/ Jon van Beek – Set & Costume